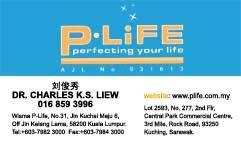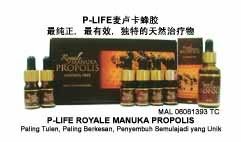 Company:P.Life Perfecting Your Life
Name:Dr.Charles Liew
Position:
Mobile:016-859 3996
Tel:
Fax:
Address:No.277,Lot 2593,2nd Flr,Central Park Commercial Centre,3rd Mile,Rock Road,93250 Kuching,Sarawak. E-mail:
Website:www.plife.com.my
Detail: Health Product
Dr. Charles a practicing homeopathic is strongly recommend to his patients with the usage of his Miracle Product called propolis. He has treated many of his patient with propolis for various ailments especially insomnia, eye infection, cancer, toothache, gout, diabetes, ulcer, asthma etc.He advised his patient to continued by consume propolis as alternative medicine.
God's Greatest Gift To Mankind
The Holy Quran Surah An Nahl verses 68-69
The Holy Bible, Judges 14.8.9(The Bee)
for more advertising, please refer :-
advertise with us